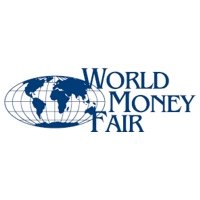 The World Money Fair with its special mixture is the most prominent numismatic mega-event worldwide, as it is, at the same time, a meeting place of the trade, an attraction for the general public and a huge social event. What unites all participants and visitors each year in Berlin is one thing – the whole wide world of money in its most beautiful, exclusive and richest form.
The World Money Fair is one of the most famous coin fairs and they expect around 10.000-12.000 visitors again this year. Many important mints take part there - also dealers from the whole world! The fair will be held from Friday to Sunday this week  in Berlin.
You can find all information on the website www.worldmoneyfair.eu.
The complete coin fair catalogue is here
http://www.worldmoneyfair.ch/wmf/pdfs/2011/WMF_2011_Messekatalog.pdf
It is possible that some of our members will attended - so if you are going to attend and wish to meet other members just post here
http://myeurohobby.eu/group/chatroom/forum/topics/meeting-at-the-wo...